Michael Lockett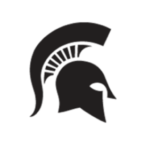 Michael Lockett is a curriculum scholar with a background in literary studies and mathematics. He completed his PhD at Queen's University; his Canadian Graduate Scholarship (SSHRC) funded dissertation, Education by Metaphor, explores analogical thought from the perspectives of curriculum theorizing and poetics. In addition to teaching undergraduate courses at Queen's, Simon Fraser University, and the University of Calgary, Michael also developed and taught a literary arts program in a federal penitentiary.
Prior to his doctoral studies, he completed his MA in English at the University of New Brunswick. Shortly thereafter he moved to Tashigang, Bhutan, where he lectured for the Royal University of Bhutan's English department. Michael also completed a BA (Hons) in mathematics and English at Dalhousie University, before teaching those same subjects as a secondary classroom teacher in Vermont and the Yukon Territory.
Though Michael's approach to education is influenced by a variety of scholars both contemporary and classical, two Canadian academics, Jan Zwicky and Ross Leckie, are of paramount importance to his practice. He finds the pairing of pragmatic and theoretical concerns in curriculum work tremendously rewarding and he's fascinated by educational questions of many persuasions, especially those invested in pedagogical language, ethics, and curricular aesthetics.