Rocío Quispe-Agnoli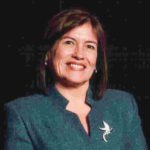 Professor of Hispanic Studies
5178846315
B-355 Wells Hall
A native from Perú, Rocío Quispe-Agnoli is Professor of Colonial Latin American Studies, core faculty of the Center for Latin American and Caribbean Studies and affiliated faculty in the American Indian Studies Program. She has been a past Director of the Center for Integrative Studies in the Arts and Humanities at Michigan State University.

Professor Quispe-Agnoli's scholarly production includes 2 single-authored books in academic/university presses, 1 co-edited volume of essays, 3 special issues of peer-reviewed academic journals in her field, and more than 70 publications in refereed journals in the US, Canada, Latin America, Europe, and Asia, and 1 book of creative writing (short fiction). Her current CV and list of publications and performance are available in her Digital Vita and her Academia profile.

An amateur photographer, she has won the 2011 MSU Global Focus Competition - People's Choice Award with her photo "Dawn by the Sundial" taken in Machu Picchu. She is the recipient of "Outstanding Latin American Faculty Award" twice (2004 and 2008) and the "Fintz Award" (2012) for her IAH 203 course on "Native Latin America," and the 2016 College of Arts & Letters Leadership Award. In 2013 the Peruvian government acknowledged her contribution to Peruvian letters naming her one of the four recipients of the award "Successful Peruvian Woman in America." The same year, she received the XVIII Tumi USA Award from the Peruvian community in the United States.

Her curent projects include working with digitization of manuscripts related to 1600-1800 Spanish America, and developing a collaboration with the MSU Planetarium to create modules on Aztec and Inca religious beliefs and cosmology (stars and constellations). She is also working on her latest book-length manuscript on the discursive interaction of visual iconic texts (coats of arms, portraits, drawings) and written texts in 16th-18th century Spanish America.


Digital vita | https://rocioquispeagnoli.com/
Academia | https://michiganstate.academia.edu/RocíoQuispeAgnoli